Rose Petal Perfection
The Muse treatment and products combine the pleasant delights of the rose together with award winning scientific formulas.
Muse addresses the causes and symptoms of deterioration of the quality and condition of the skin with an effective treatment that detoxifies, nourishes and rejuvenates it.
Muse - Christina's formula for younger looking, more beautiful skin that lasts much longer.
Muse - looking younger much longer
Improves cell longevity, revealing its youthful appearance.
Preserves skin's young texture, protecting it from premature aging.
The skin's overall appearance is transformed, leaving it smoother, more refined and brighter. A total beauty treatment that enriches with vital nutrients and essential hydration.
---
Absolute Defense
This advanced serum revitalizes the skin, strengthening its natural defense barrier. Based on the newest and most innovative tool, Telosense Active, the serum assists in keeping the cells young and healthy, preserving their youthful appearance and functionality, keeping the skin younger for much, much longer.
Revitalizing Night Cream
An innovative nourishing cream designed to thoroughly moisturize and pamper all skin types. Contains glycolic acid for boosting cell renewal, radiance and elasticity and rose stemcells for actively restoring and rejuvenating the skin, leaving it toned and flawless.
Serum Supreme
A unique detoxifying formula effectively focusing on protecting the skin against environmental stress. The serum contains detox active peptides which prevent extrinsic skin aging and diminish signs of premature aging, leaving the skin with a healthy youthful glow.
Nourishing Cream
An innovative formula that strengthens the skin's regenerative abilities, nourishes, moisturizes and protects the skin using capuacu butter and corn flower extract. This unique cream leaves skin's complexion with a youthful elastic texture as well as a radiant and healthy-looking appearance.
Restoring Eye Cream
This formula improves blood circulation around the eye couture diminishing puffiness and the appearance of dark circles. The effective cream assists in minimizing fine lines, leaving the skin looking fresher and younger like after a good night's rest.
Protective Day Cream SPF 30
A luxurious rich formula that keeps skin perfectly protected using essential high-tech hayluronic acid and glucose complexes. Provides supreme protection, diminishing free radicals and UV damage. This advanced cream is designed to protect and revitalize the skin leaving it firmer, tighter and younger looking.
Milky Cleanser
A light and gentle cleanser designed to remove make-up and daily impurities. Clears the skin from both water-soluble and fat-soluble product traces, providing it with a soft finish.
Illuminating Gommage
An effective exfoliating cream that purifies the skin, absorbing deeper impurities and sweeps them away. Illuminating Gommage includes parsley extract which is ideal for clarifying and detoxifying, removing dead skin cells and preventing environmental damage. Designed to optimize the effectiveness of a revitalizing treatment.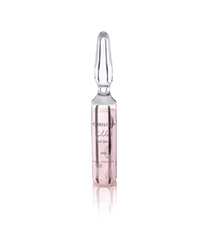 Muse Cell Shield Ampoules
Day Ampoule
A revitalizing and balancing ampoule treatment. Features a unique and advanced detox-peptide and alp rose stem cells which deliver supreme rejuvenation and hydration providing the skin with a visible younger looking texture.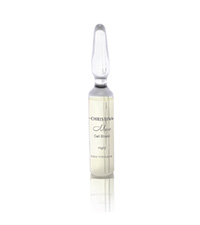 Muse Cell Shield Ampoules
Night Ampoule
This luxurious effective treatment provides the skin with energizing essential nutrients. Using telosense-active and a rare marine algae extract reinforces the skin's natural renewal process and restores its state of vitality. The skin will have a fresh, bright pristine complexion.
Enchanting Body Cream
A light easily absorbed innovative body cream, assists the skin to retain moisture throughout the day. Leaves the skin smoother, healthier and delicately fragranced.
Beauty Mask
A high concentration of capuacu butter and flax extract combine their properties in this greatly comforting and nourishing enriched mask. The rich texture of the Beauty Mask is designed to shield the skin and restore its vitality supporting a toned smooth finish.
Rejuvenating Body Oil
A delicately unique and light formula that vanishes into the skin, sealing in moisture and essential nutrients. The Rejuvenating Body Oil leaves the skin silky smooth and radiant. The Muse Body Oil is also suitable as a pampering massage oil.