---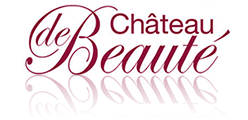 Château de Beauté
The pure benefits of wine and its supremely beneficial byproducts are translated into a cutting-edge series aimed at rejuvenating skin, energizing it from within, revealing its vital presence and its beautiful glory.
Read more
---
Muse
The Muse treatment and products combine the pleasant delights of the rose together with award winning scientific formulas.
Read more
---
Wish
Wish is an innovative anti-aging treatment for mature skin that slows and reverses skin damage. Wish supplements the body's natural anti-aging mechanisms with a rich blend of active ingredients.
Read more
---
Unstress
Unstress is a unique treatment that soothes and prevents stress-induced skin irritation, itching and inflammation. Unstress utilizes clinically proven bioactive agents to provide DNA and cell membrane protection, reducing skin vulnerability.
Read more
---

Silk
The Silk anti-aging treatment instantly improves wrinkles, fine lines, and skin laxity. Silk provides smooth and silky skin for special events. A calculated combination of active ingredients, Silk lifts skin and fills in wrinkles without causing irritation.
Read more
---
Rose de Mer
Rose de Mer is a 100% natural professional peel designed to leave skin looking young and healthy. Featuring a combination of marine plants, minerals and salts, Rose de Mer peels and resurfaces skin with minimal skin trauma.
Read more
---

Forever Young
Forever Young prevents the symptoms of aging skin by protecting internal skin structure and correcting external symptoms of aging skin. A combination of biopeptides, botanicals and antioxidants encourage cellular regeneration.
Read more
---

Fluoroxygen+C
Fluoroxygen+C is a multidirectional treatment for skin discoloration and photo damage. It lightens visible epidermal layers, while regulating melanin production in the deeper dermis.
Read more
---
Comodex
Comodex is a comprehensive treatment that prevents and repairs acne, acne damage, oily and combination skin. Through a powerful combination of highly effective active ingredients, Comodex treats acne conditions at the source.
Read more
---
Illustrious
High-performance brightening depigmenting approach designed to recapture the glowing luminosity of youthful skin and bring out a translucent radiance.
Read more
---
Complementary Products
BioPhyto, Elastin Collagen, Sun screen and The Fresh range of cleansers.
Read more
---